Playfully combining their intrinsic attitudes, French brands A.P.C. and Lacoste share their inaugural collaboration.
Teaming up with Jean and Judith Touitou, Lacoste's Artistic Director Louise Trotter presents the brand's first interaction with A.P.C.. Offering playful pieces for men and women, the two iconic brands see their instantly recognisable logos transformed, with the infamous crocodile encircling the A.P.C. logo.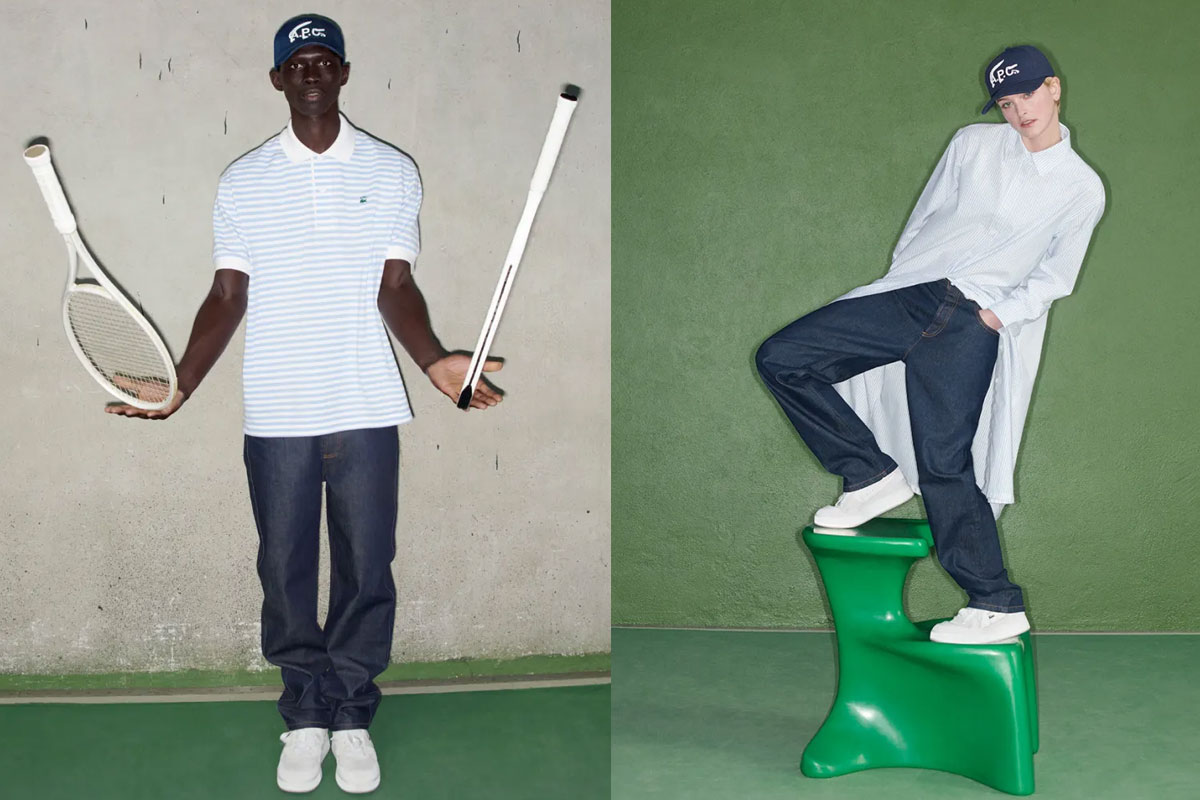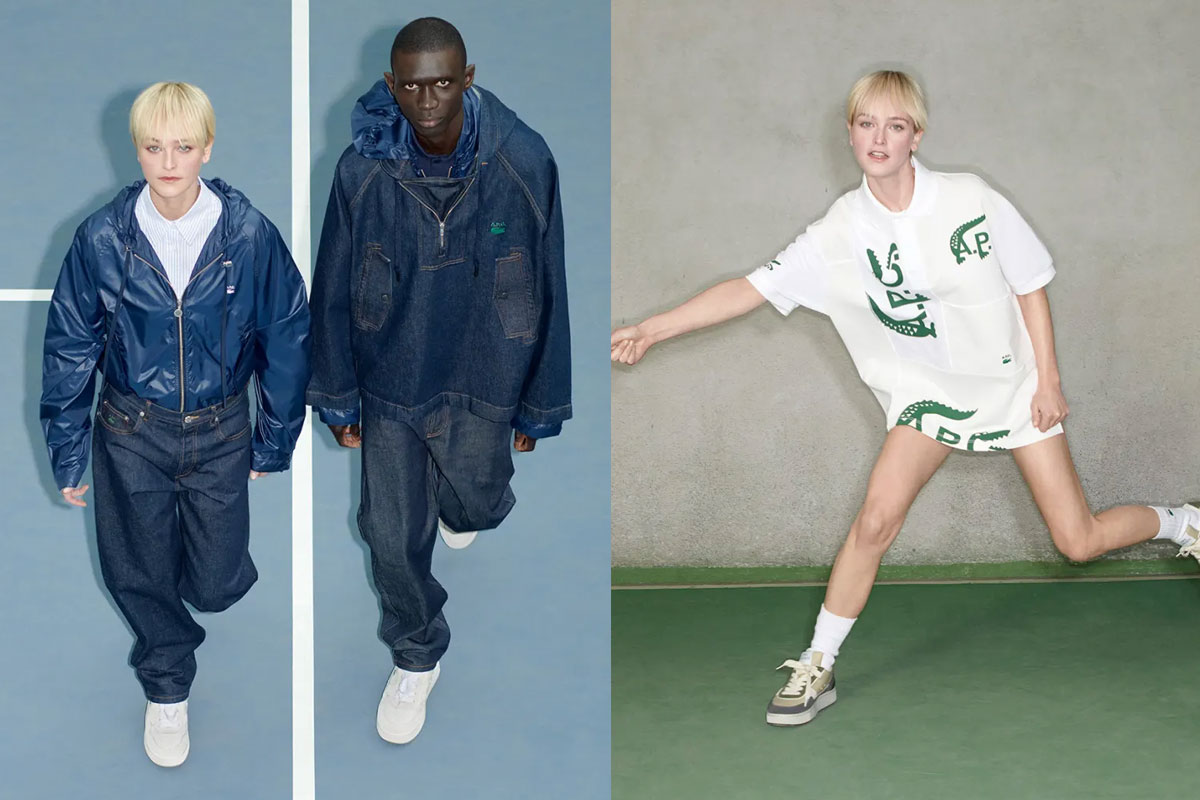 Featuring essential sportswear with a smattering of military references pulled from the A.P.C. archive, a touch of '90s influence is introduced through the collection's colours and garment shapes.