Some wardrobe staples simply do not have a sell-by date and denim, despite predating so many other fashion essentials, is arguably the most timeless. That doesn't mean, however, that you can't benefit from refreshing and revamping your denim rotation every once in a while, just to make sure it's evolving alongside your fashion tastes and proclivities.
The ongoing transition to the spring gives us the perfect opportunity (or excuse) to re-evaluate our wardrobes and update our denim selections. Take a look at our editor's 6 select denim showpieces to revitalise your spring wardrobe.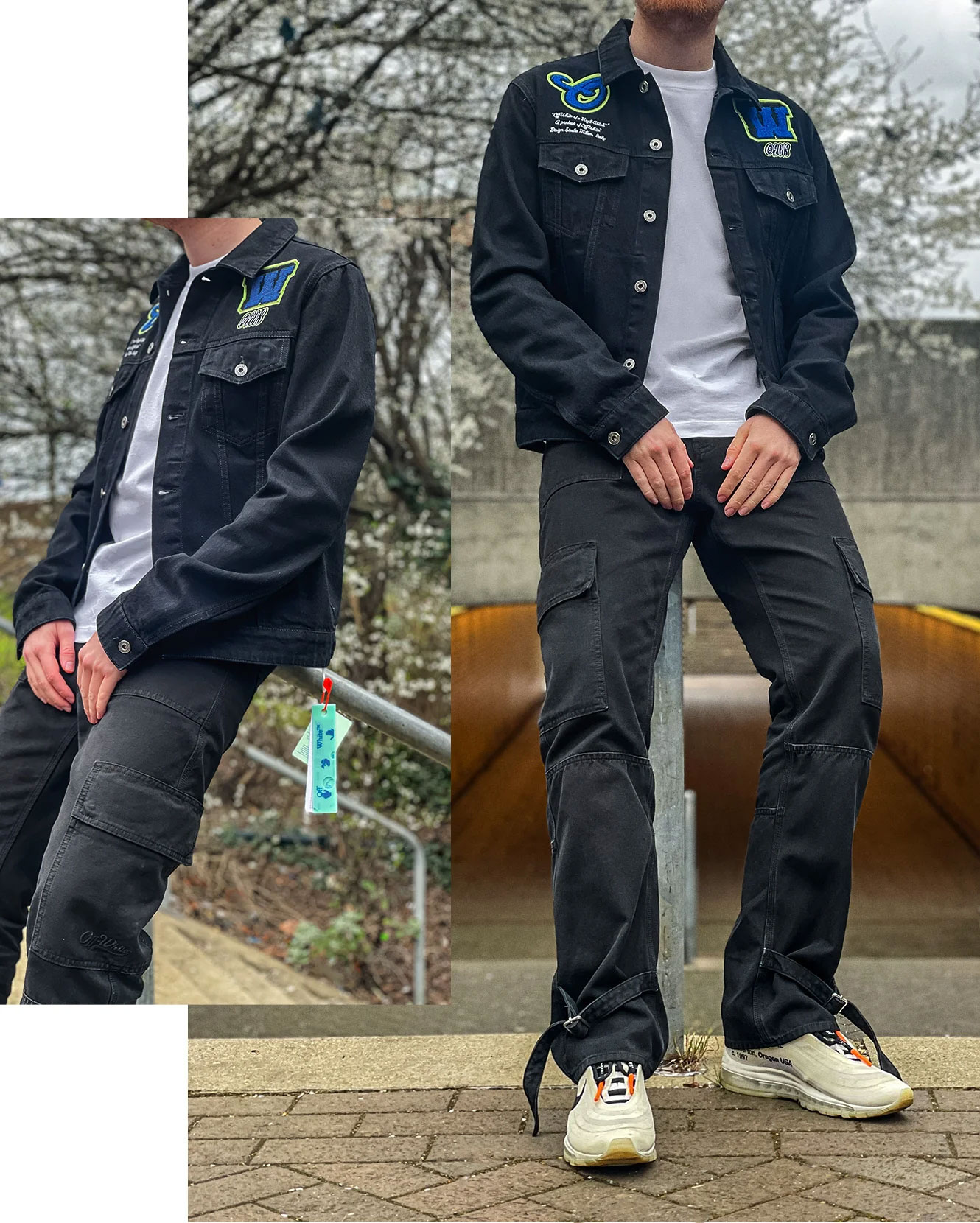 Off-White c/o Virgil Abloh Black Varsity Patch Skinny Denim Jacket
Continuing on the everpresent varsity style that underscores much of Off-White's aesthetic inspiration, this latest Varsity Patch Denim Jacket is an undisputed knockout hit from the label's SS23 collection. We love how the sleek black denim is contrasted by the poppy blues of the 'OW' varsity patches, putting a uniquely 'Off-White' spin on a celebrated wardrobe classic. Pair yours with the Off-White Wave Off Cargo Trousers to complete the look.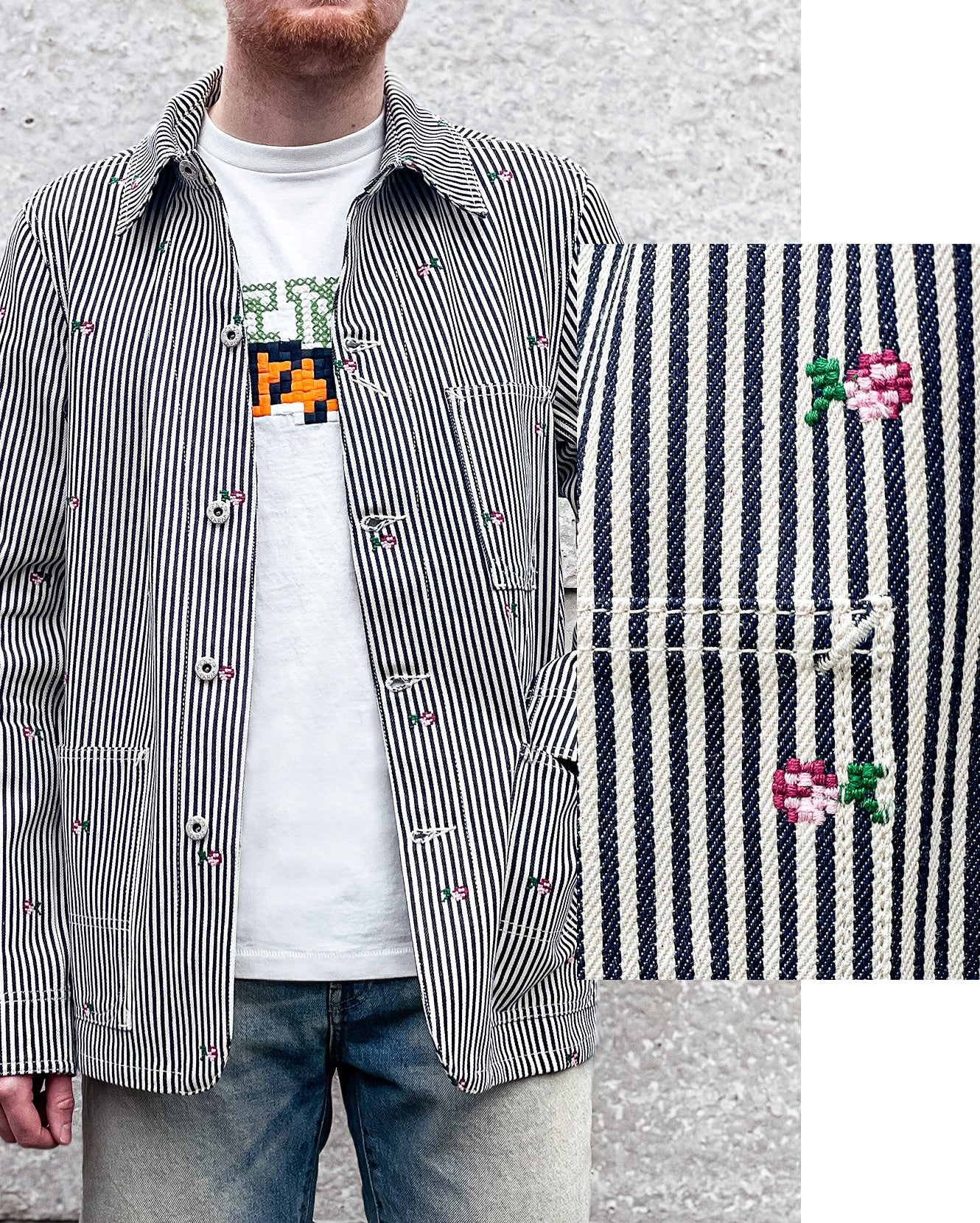 Kenzo 'Kenzo Pixel' Striped Denim Jacket
Since his appointment at the label, Nigo has been very forthcoming in his attempts to steer Kenzo back towards its spiritual roots and the Japanese cultural reference points that inspired its inception. That's perhaps evidenced best by this 'Kenzo Pixel' Striped Denim Jacket, a piece that references the popularity of workwear denim in Japan; an established constituent of the country's rich fashion history. With nautical stripes that give a nod to the label's Parisian foundations and pixelated flower embroideries that pay tribute to Kenzo Takada's fascination with all things floral, our featured jacket is awash with symbolism and referential touchpoints.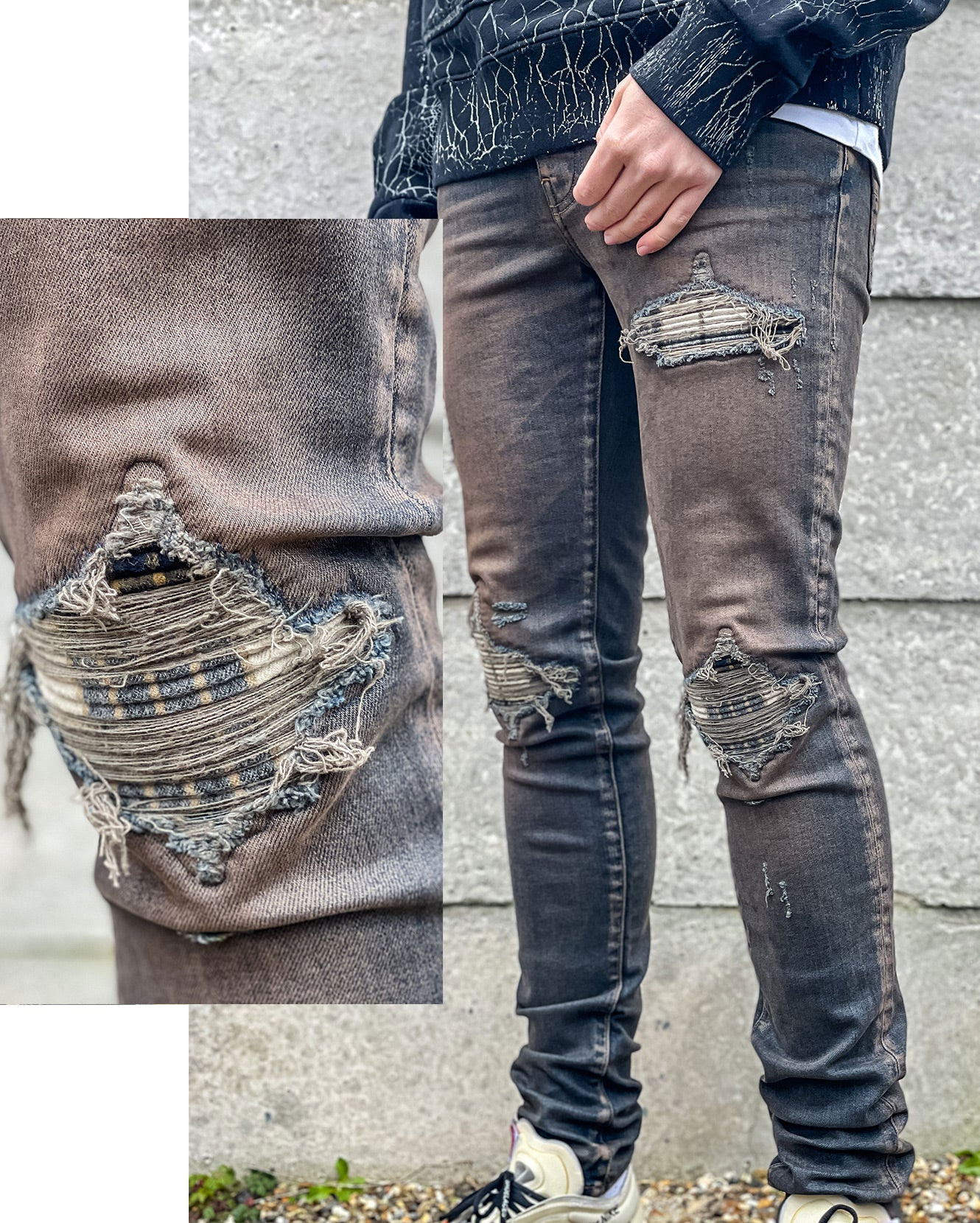 Amiri MX1 Plaid Dark Indigo Jeans
Name us a more iconic pairing than Amiri and denim; we'll wait. Mike Amiri's meteoric rise within the luxury sphere has arguably been built off the back of his now-sweeping denim portfolio, making the LA native a real figurehead in the space. Our featured MX1 Plaid Dark Indigo Jeans are the latest addition to the archive, serving up another helping of that classic punk rock attitude, with distinctly grungecore plaid patch appliques and heavy distressing that reinforce that deconstructed aesthetic that personifies the label.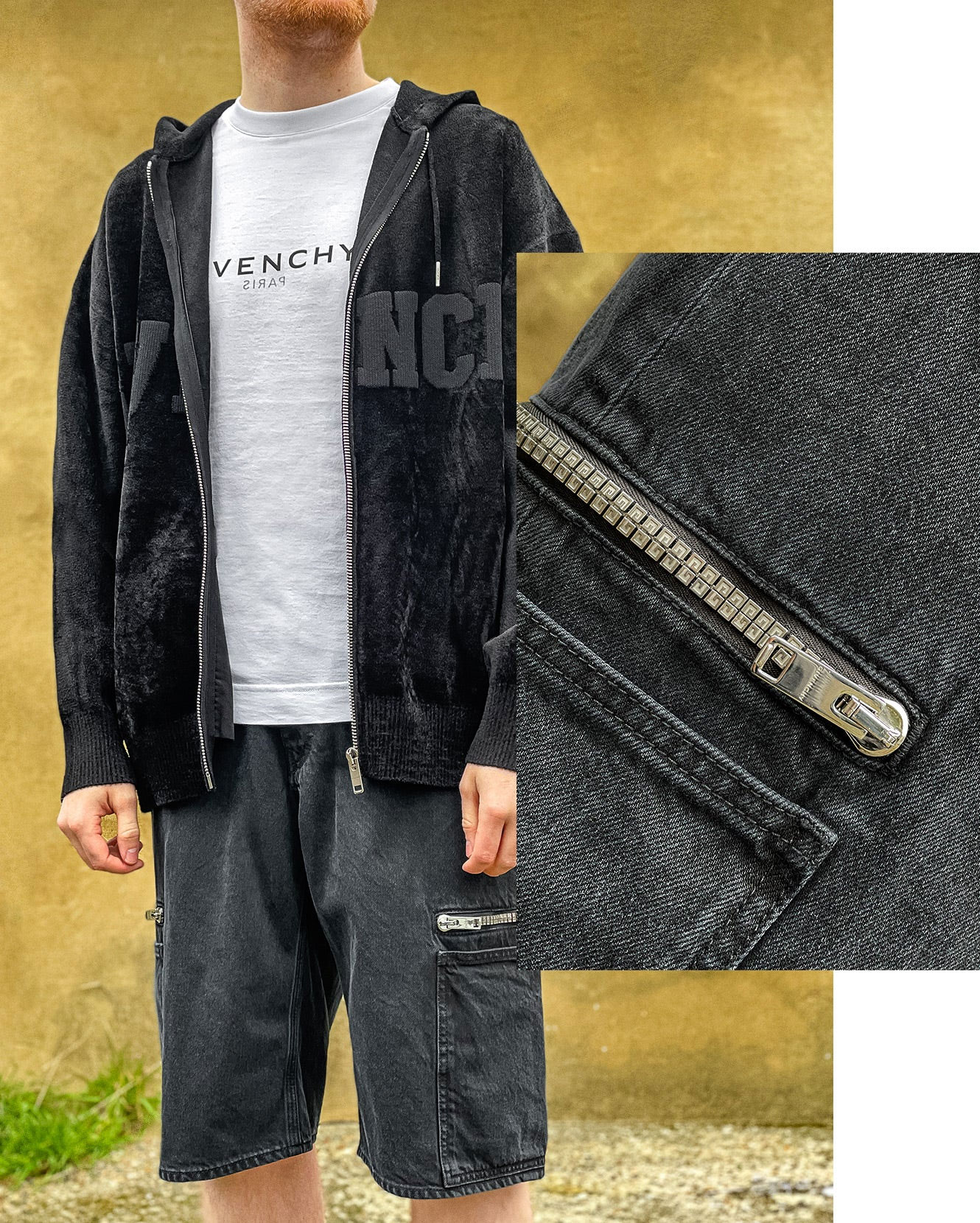 Black Denim Cargo Bermuda Shorts
There's something undeniably rock n' roll about Matthew M. Williams' vision for Givenchy. DNA fragments from his own 1017 ALYX 9SM label can certainly be espied in Givenchy under his direction and these Denim Cargo Bermuda Shorts are right in line with that estimation. Williams' deftness with and affinity for metalwork are well documented within the industry and the edgy 4G metal zip rivets are certainly one of the defining features of these shorts. Throw on a distressed band tee and a pair of big, clunky boots to really round out the look.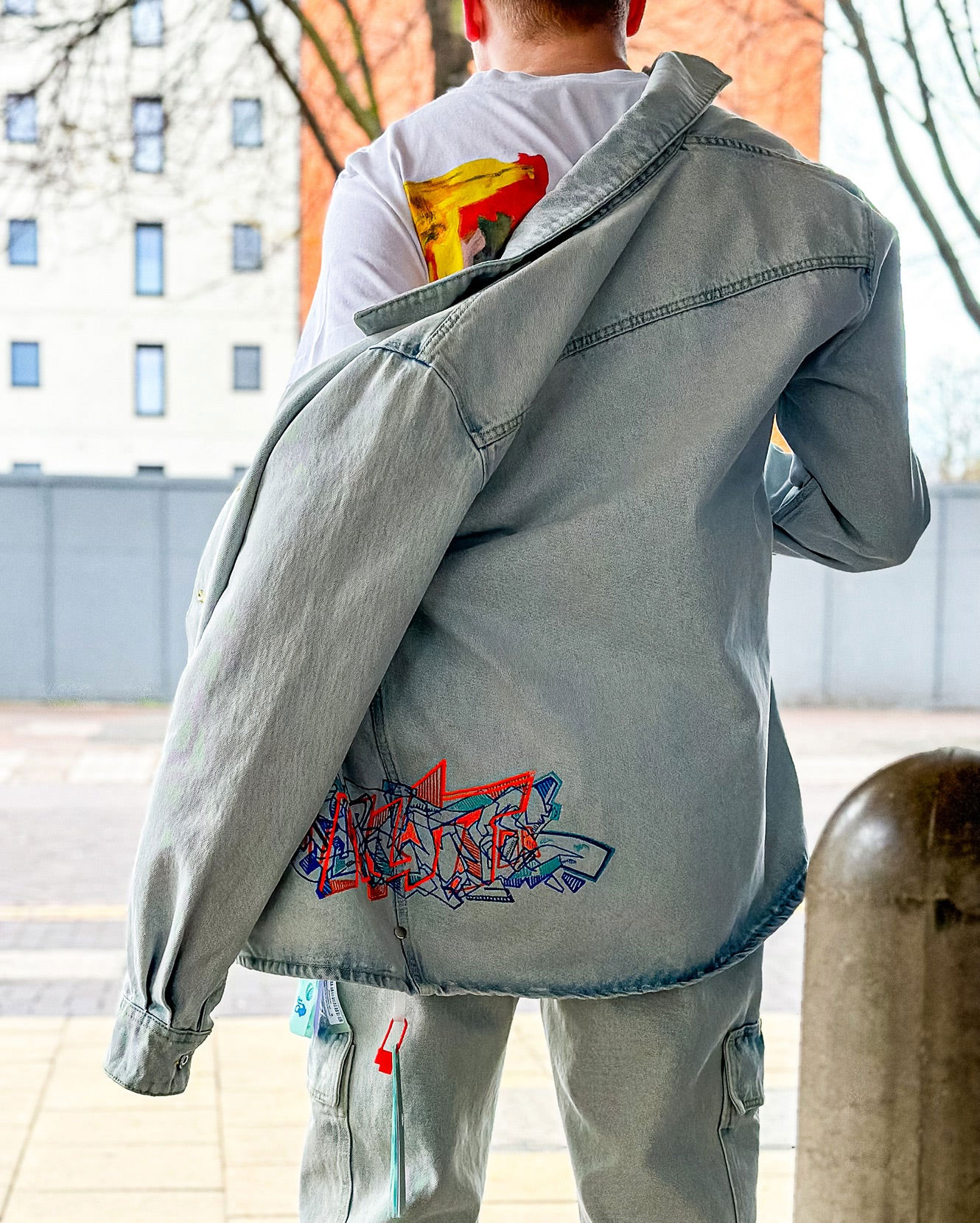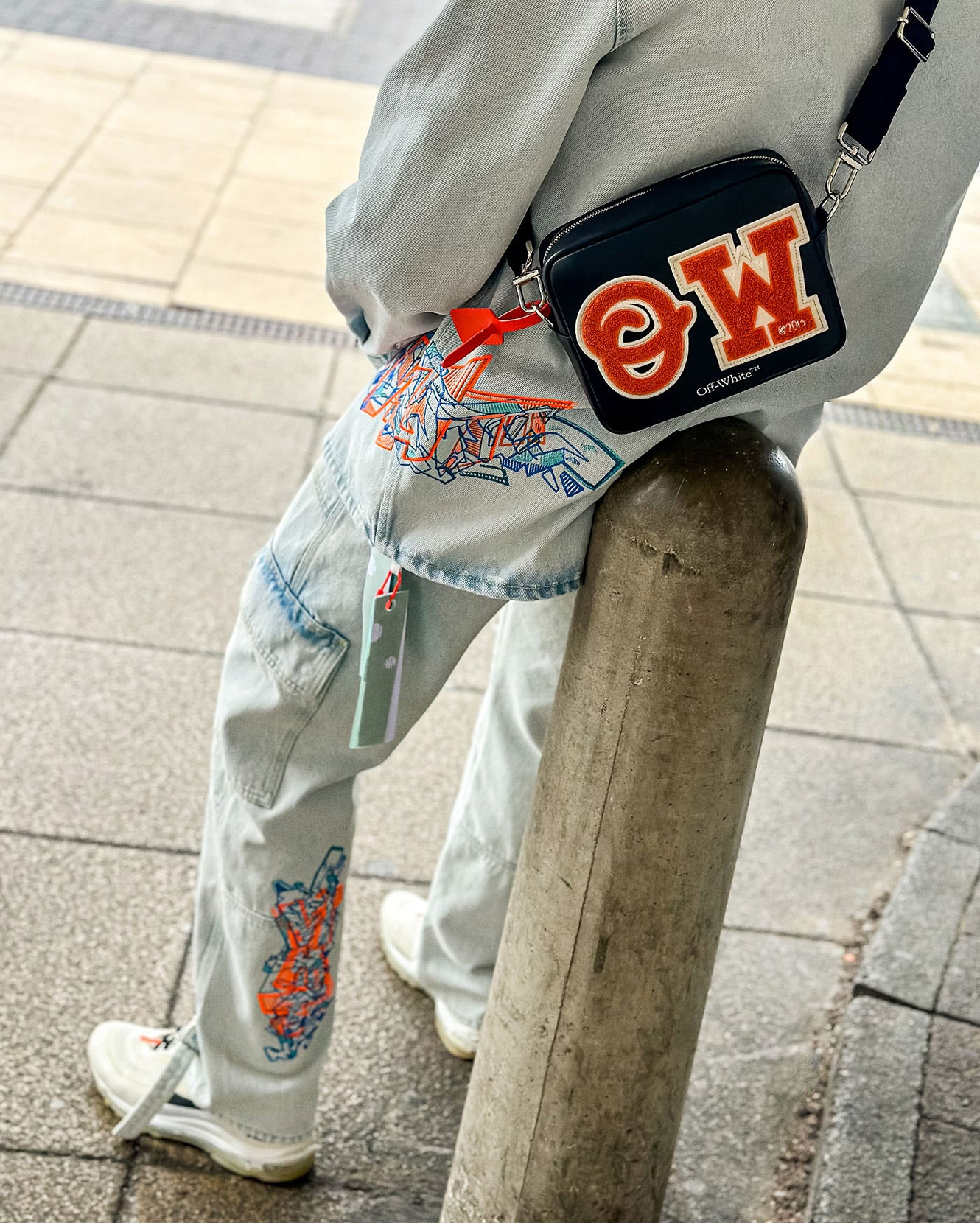 Off-White c/o Virgil Abloh Blue Graffiti Embroidery Utility Cargo Jeans
Here's one for all you utilitarian enthusiasts out there. The functional fashion aficionados who want to be able to do more and go further with their clothing. Off-White's Graffiti Embroidery Utility Cargo Jeans marry together two timeless wardrobe essentials in cargo and jean pants, spotlighting the practicality of the former and the versatility of the latter. The result is a unique and effortlessly cool showpiece that we're heralding as an instant streetwear classic. The graffiti embroidery adds that little bit of extra personality that all great Off-White pieces have in abundance.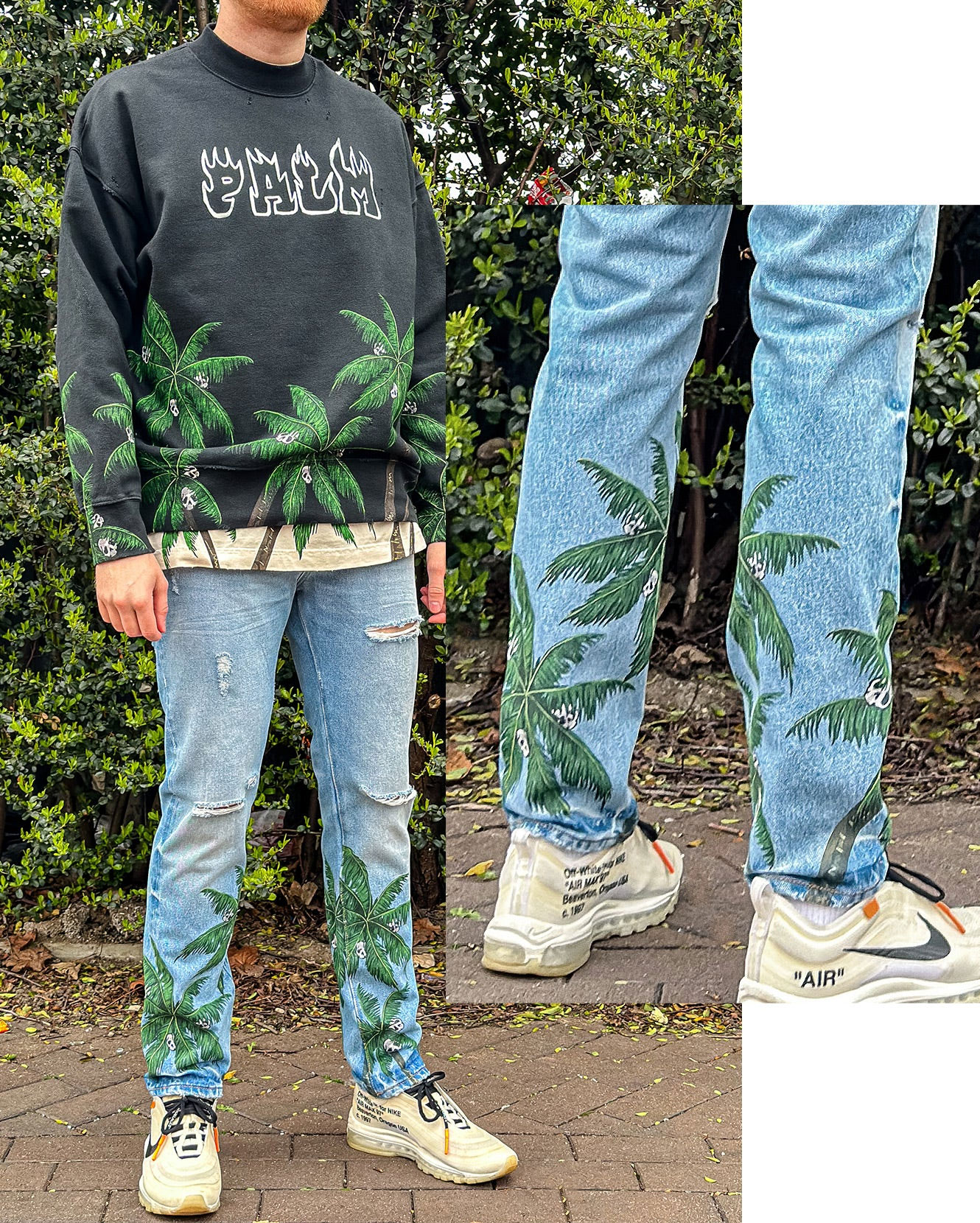 Palm Angels Light Blue Palms Print Jeans
Welcome in the warmer weather this spring with Palm Angels' Palms Print Jeans. Francesco Ragazzi has gone print-heavy with his latest Palm Angels collection, encouraging us to get a little artsy with our outfits and embrace the feel-good vibes that vibrant colours inspire. Light distressing and a faded, stonewash finish contribute to the quintessentially LA skater-boy aesthetic that characterises this unmissable denim showpiece from the label's latest offering. Complete the palm print story with the accompanying Palms & Skull Sweatshirt and t-shirt.