Zoo Fashions is in Canary Whar this week exploring East London with Balenciaga. It is always a pleasure to work with the brands we do and are very proud of the relationships we've established along the way. As such, it's very important to us that we represent and showcase each brand in the right way, paying close attention to the designer's original artistic vision.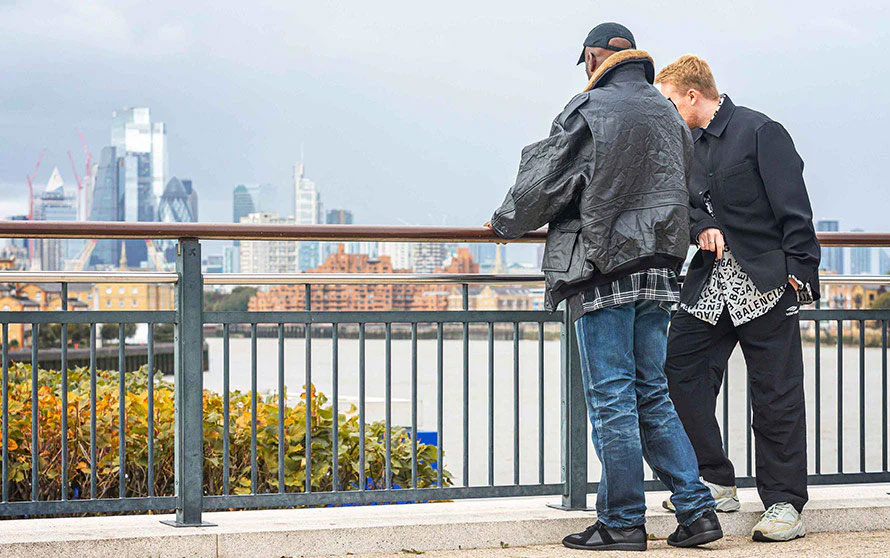 Very few labels in our designer portfolio have as much history with Zoo Fashions as Balenciaga, one of the irrevocable pillars upon which our house has been built. In our latest editorial, with Balenciaga in Canary Wharf, paying homage to that long-standing relationship and celebrate the incredible work that the talented Demna Gvasalia has completed, particularly in his most recent seasons at the helm of the house.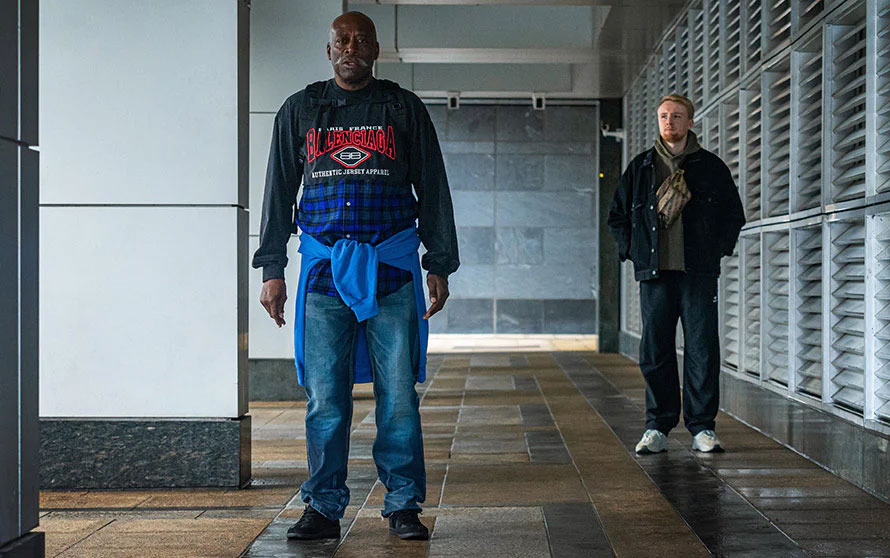 When it comes to really capturing the essence of the brand's story, where it is today and where it plans to go tomorrow, location is an important factor to consider. It's the backdrop that frames the scene and perhaps most crucially, gives it its context. We chose to shoot Balenciaga in Canary Wharf, a location that provides the perfect metropolitan backdrop for Balenciaga's ultra-urban aesthetic and echoes the spirit of perpetual evolution that has continued to pull new attractors to the label and maintain the intrigue of fashion critics and contemporaries worldwide. (Being a relatively newly evolved complex in itself, Canary Wharf in London can relate particularly well to this last point!).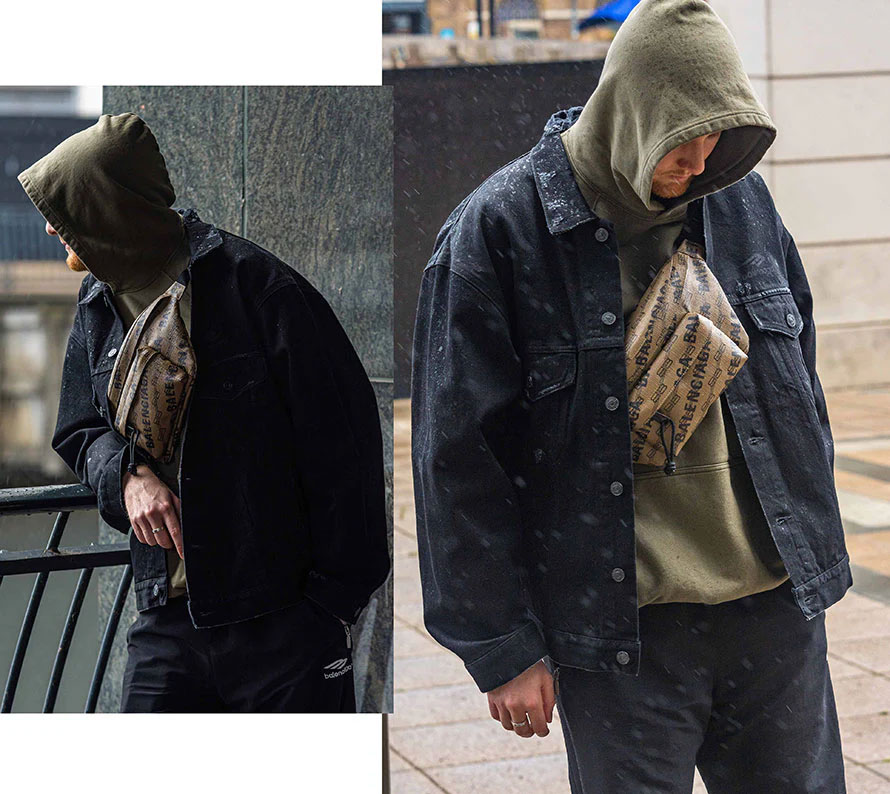 Amongst a litany of favourites for our in-house style team is the Balenciaga Black Worn Out Bomber Jacket, a great example of Demna's incredible ability to reimagine classic menswear staples in unique ways. The real magic here is the way in which he manages to stay true to the fundamental essence of a contemporary leather jacket, whilst continuing his tradition of experimentation with shape, structure and fabrication. We've layered ours with the equally as impressive Balenciaga Grey Hybrid V-Neck Shirt, a wonderful example of the 'hybridisation' technique that Demna interweaves throughout his Balenciaga collections. Of course, that same thematic undertone is prevalent in the Balenciaga B Authentic Patched Long Sleeve T-Shirt, another focal point of our editorial and a powerful expression of the quintessential Balenciaga aesthetic.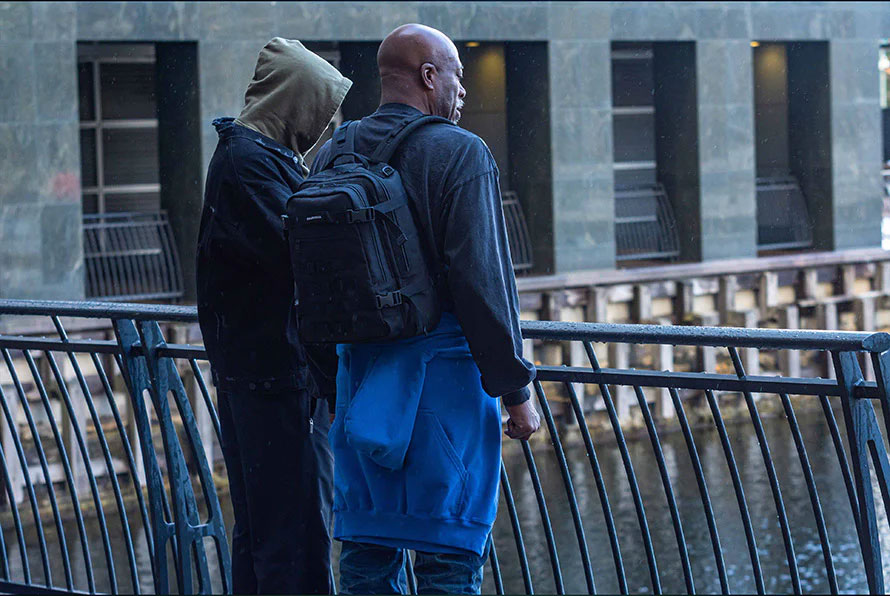 Eminently more minimalistic styles like the Balenciaga Black 3B Sports Large Fit Denim Jacket and Balenciaga Black 3B Sports Small Fit Track Pants help to balance out the overall tone and palette. This is in no way to suggest that they are any less impressive, of course; contrarily, they only go to re-emphasise Demna's impeccable creative range. We've completed this pairing with the Balenciaga Beige Signature BB Monogram Waist Bag from the same season, another particular favourite of our stylists!