With the last couple of summers being hampered by restrictions and lockdowns, most of us are desperate for a reason to let loose now that shackles are all but fully removed. This renewed sense of freedom provides the perfect breeding grounds for the birth of a new summer of love, where free-spiritedness and bohemianism take centre stage.
Now it's just a matter of finding the wardrobe to match the mood. For our latest edit, we've hand-selected six styles that will help you find your inner wild child and embrace the new summer of love.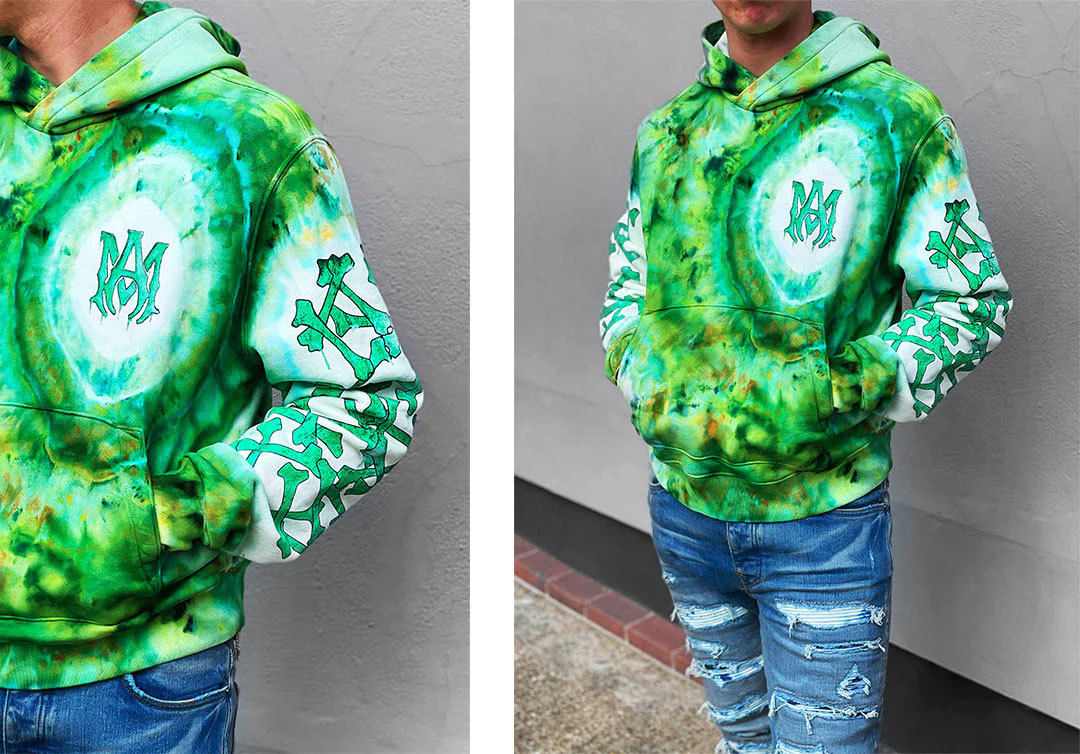 Amiri Green Tie Dye Bones Hoodie
There's just a suggestion of bohemian-inspired charm that underpins Mike Amiri's latest menswear collection, and this might just be the piece that most convincingly sells the aesthetic. Amiri's Green Tie Dye Bones Hoodie fully embraces the spirit of the 70s with a psychedelic tie-dye print that encourages good vibes and positive energy. In typical fashion, Mike leaves his unmistakable mark with skeletal 'Amiri' signatures that reference a now seemingly mainstay theme from his artistic repertoire.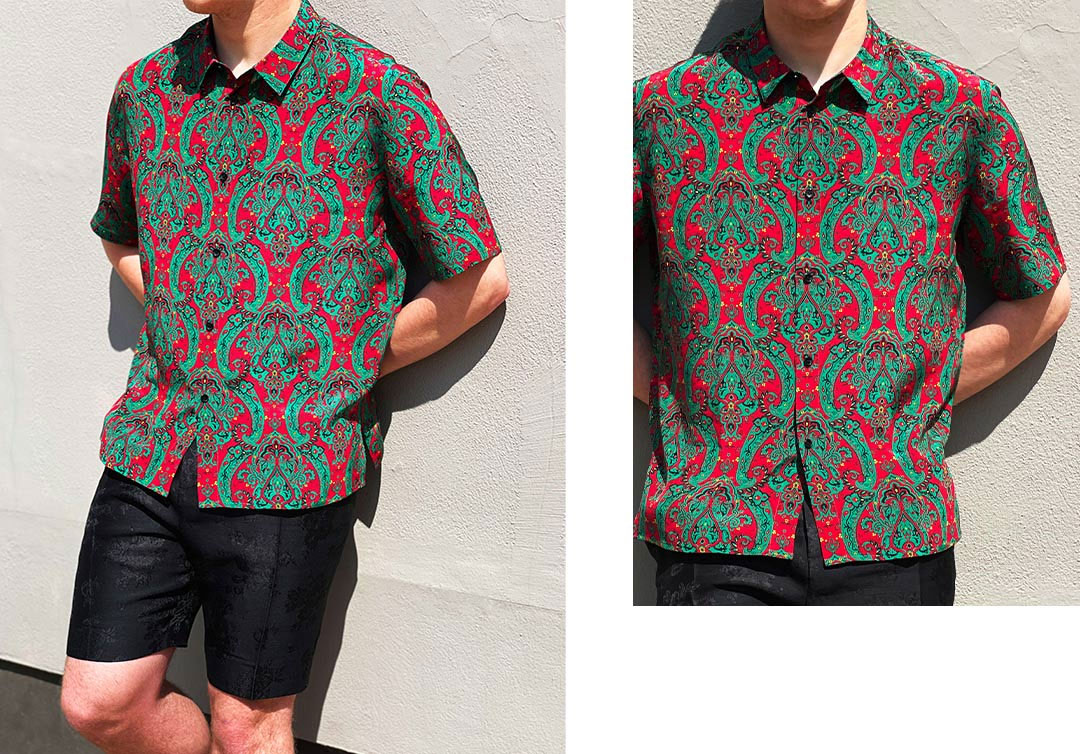 Saint Laurent Green & Red Paisley Print Short Sleeve Shirt
The red and green paisley motif of Saint Laurent's Paisley Print Short Sleeve Shirt has an almost kaleidoscopic quality to it, transfixing you with its lucid patterning and colours that appear almost to twist and swirl like a hallucination. It's the kind of detailing that defines the artistic direction of Saint Laurent's latest collection, leaning into the free-spirited, summer of love aesthetic that has so obviously inspired Anthony Vaccarello this season.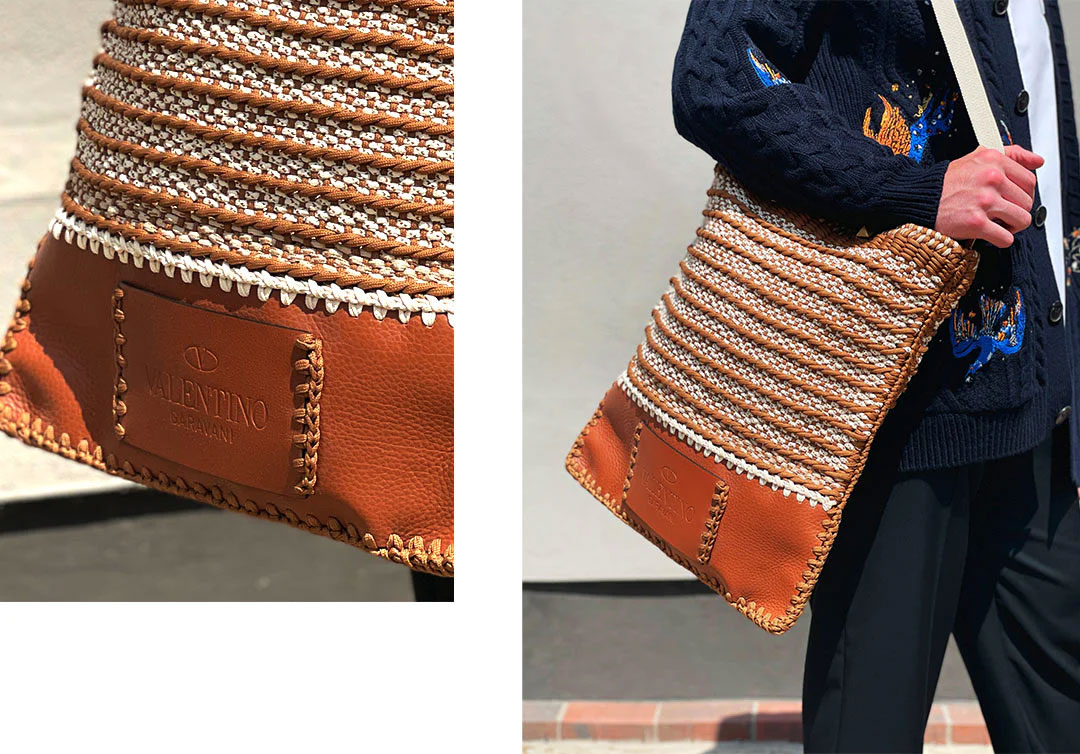 Valentino Garavani Brown Leather and Crochet Tote Bag
Fabrication plays just as important a part as graphics and patterning when it comes to capturing the spirit of the summer of love. Our featured Leather and Crochet Tote Bag from Valentino Garavani very much fits the bill in this regard with a crocheted body that pays homage to what could easily be declared as the fabric of the era. The implementation of leather into the piece is tastefully executed and perhaps most importantly, doesn't distract from the meticulous needlework that gives the bag its infectious character and charm.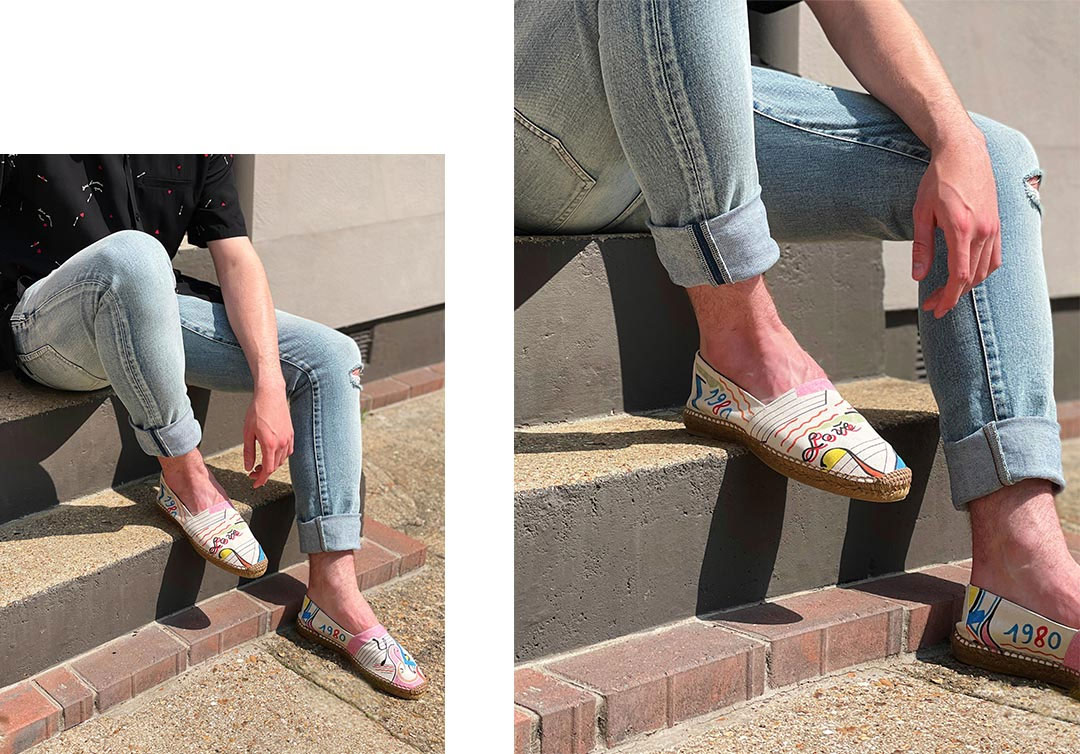 Saint Laurent Love 1980 YSL Embroidered Espadrilles
With its on-the-nose thematic references and an overall attitude that harmonises perfectly with the tone of the edit, Saint Laurent's Love 1980 YSL Embroidered Espadrilles practically sold us on the concept for this editorial in the first place! Love is very much in the air (and on the vamp) with these colourful espadrilles that are replete with jute rope detailing to really emphasise the summer of love inspiration.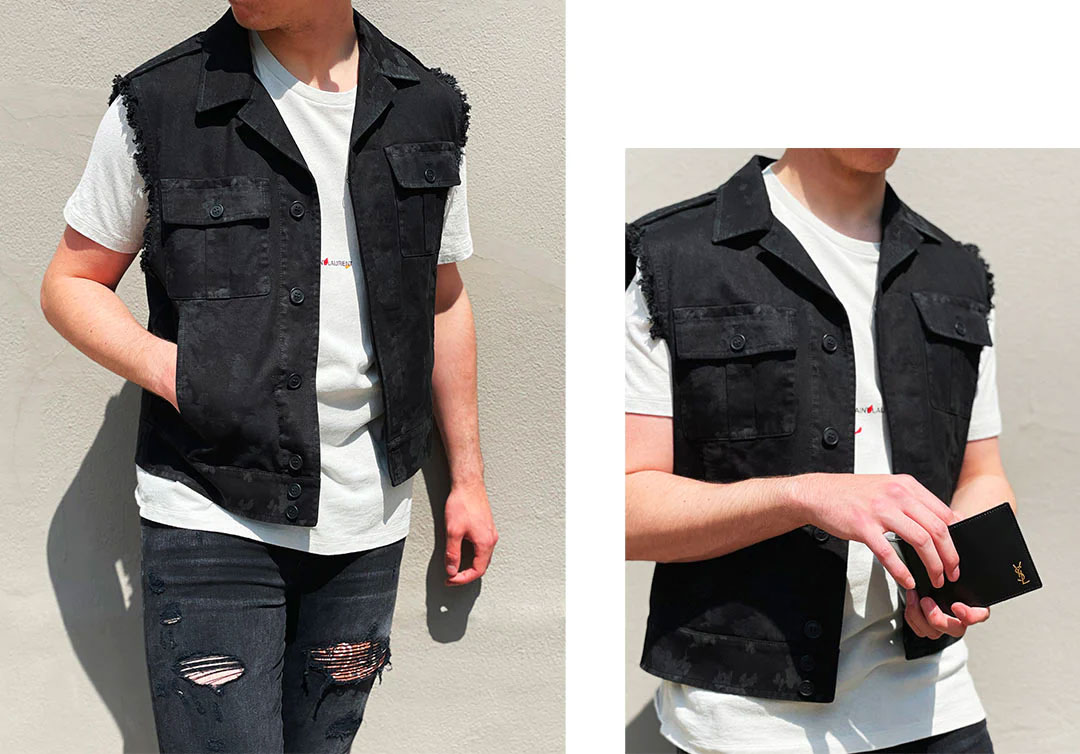 Saint Laurent Black Floral Sleeveless Jacket
Sleeveless jackets were a cornerstone of the summer of love phenomenon, especially where wardrobes were concerned. Saint Laurent's Floral Sleeveless Jacket doubles down on that legacy with frayed armholes that speak to the spirit of rebellion and social anarchy that was rife at the peak of the era. Of course, 'flower power', was also a dominant theme at the time, a sentiment that certainly isn't lost on our featured piece, as evidenced by the subtle yet effective floral motif.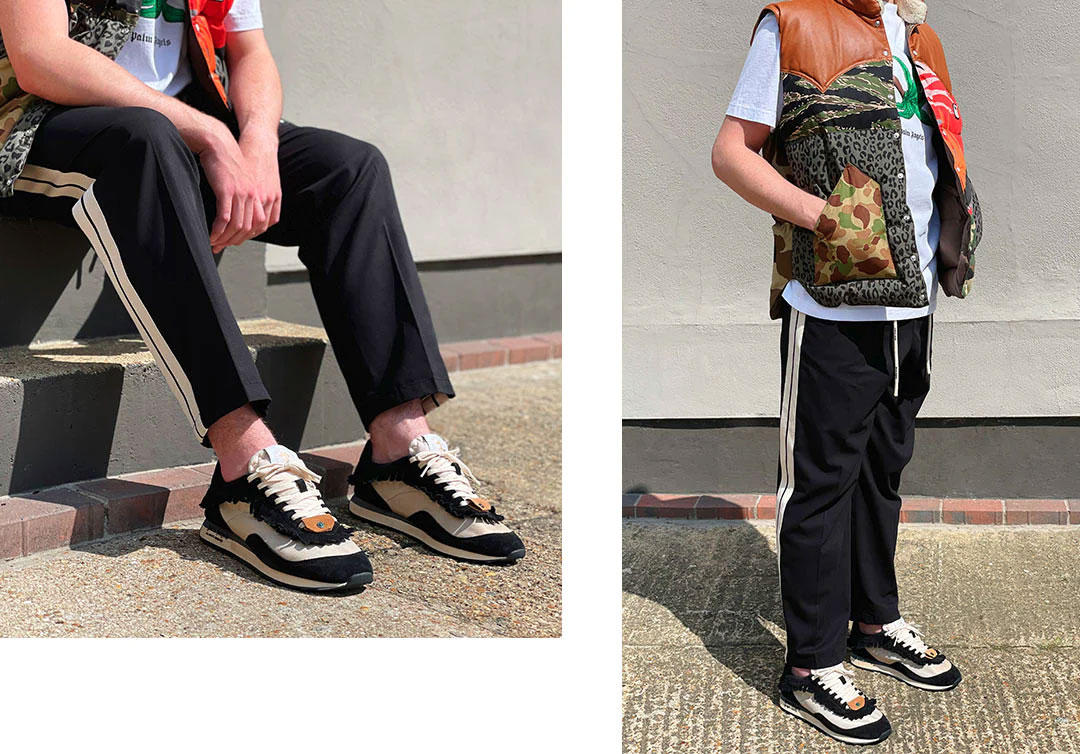 Palm Angels Black Fringe Runner Trainers
If you're going for a summer of love look and at least some part of your outfit isn't fringed, tasselled or hanging loose, are you sure you've understood the assignment? Well, Palm Angels' Fringe Runner Trainer certainly does. Its fringed suede upper is the focal point of the piece and is indicative of the carefree, laidback energy that the trainer manifests. Add to that the lightweight construction for added accessibility and you have a summer sneaker that you'll love to hang loose in.