With 3 ready-to-wear collections now under his belt, it's safe to say that Matthew M. Williams has more than settled into his role as Creative Director at the label. His Spring 2022 collection consolidates a lot of the ideas and concepts that Williams has flirted with throughout his career in fashion, presenting itself as a demonstration of his wildest ideas and ambitions.
Well, this season we've doubled down on these ideas and ambitions, bringing to you one of our most exciting, and untempered Givenchy showcases to date. Here are 5 of our favourite styles from Givenchy's Spring 2022 menswear collection.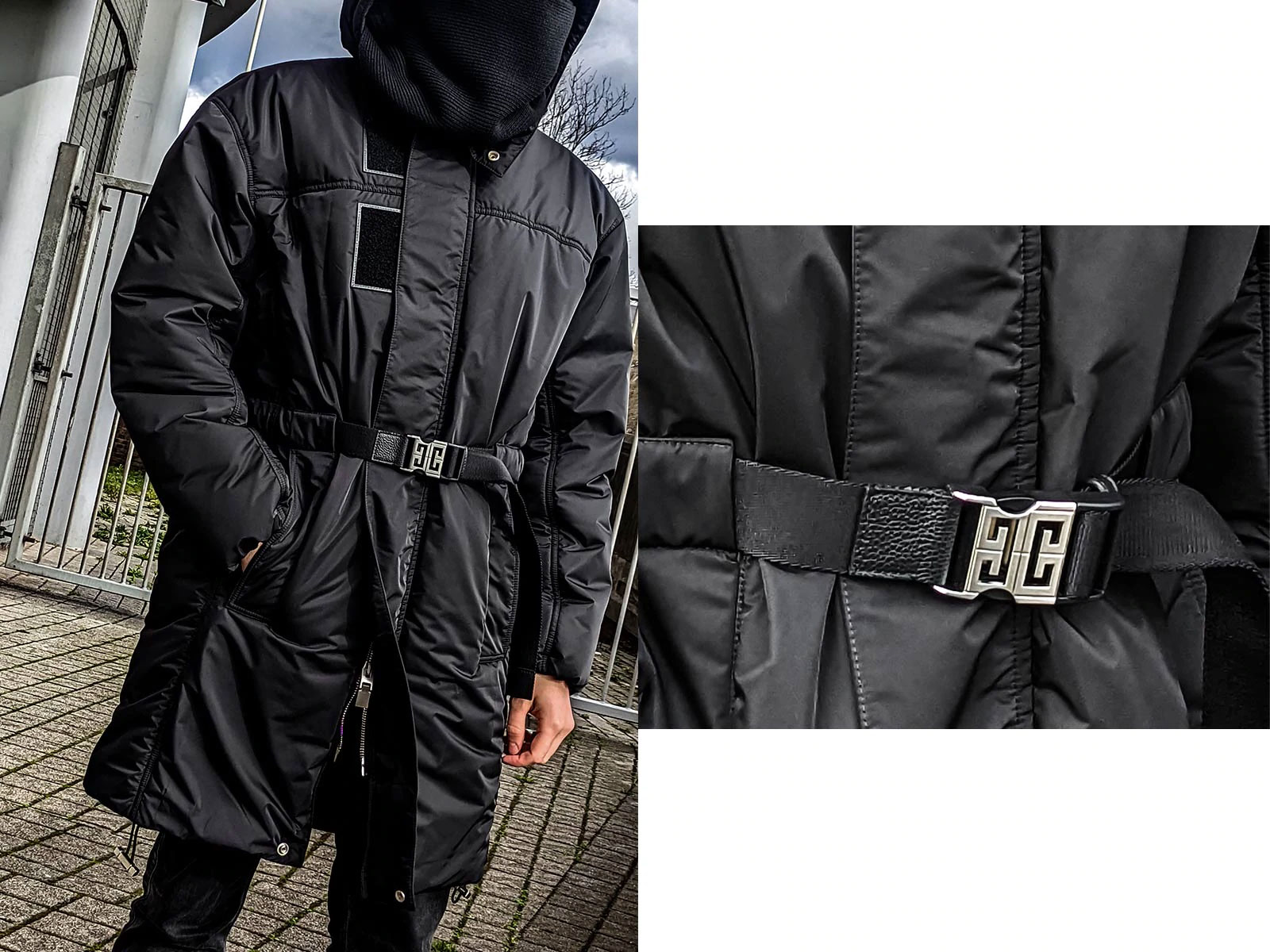 Givenchy Black Parka with Metallic Details
Givenchy's Black Parka with Metallic Details is an outstanding example of why the marriage between Givenchy and Matthew M. Williams is a match made in heaven. It's the picture of Givenchy's quintessential gothic yet urbanised sophistication, presented in a brooding, all-black colourway and draping silhouette. But it's the designer's own unique flavour that truly elevates this piece. Features like the oversized Velcro loop panels and integrated waist belt underpin Williams' utilitarian flair, while the metal 4G belt buckle is yet another example of his trademark proclivity for integrating heavy hardware into his designs. Equal parts chic and versatile, Givenchy's parka can be effortlessly worked into off-duty outfits and slightly more sophisticated, smart-casual ensembles, without compromising the overall aesthetic of either mode.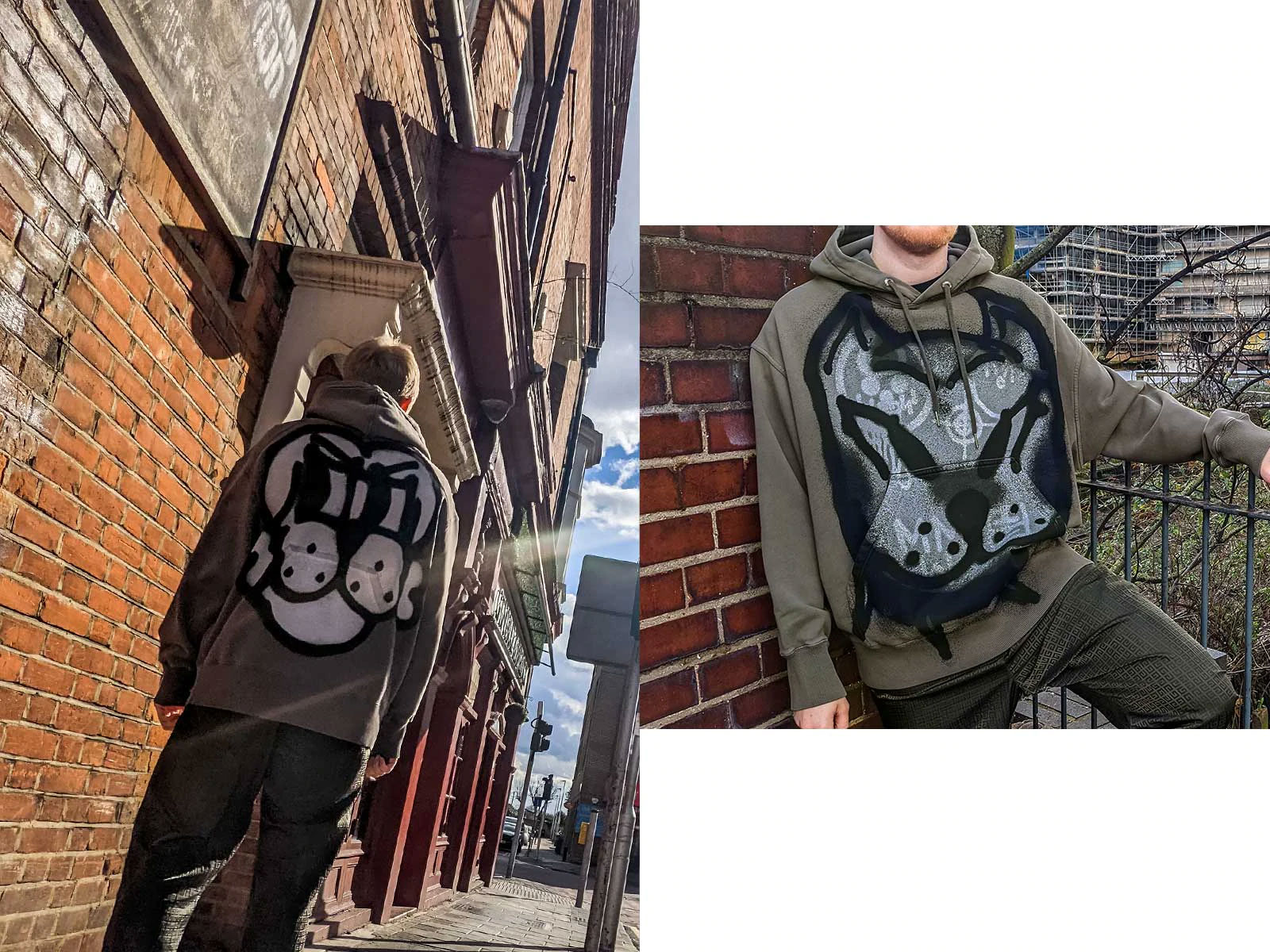 Givenchy Khaki Tag-Effect Dog Print Oversized Hoodie
One of the pillars upon which Givenchy's Spring 2022 collection has been erected is the collaboration with Seattle-born, Mexico-based graphic artist Chito. Givenchy's Khaki Tag-Effect Dog Print Oversized Hoodie is one of many designs in our SS22 showcase to have received the 'Chito treatment' and is easily one of our favourites. Not only do the huge, cartoonish dog tags on the front and back serve as examples of Chito's incredible graphic impressionism, but they reference an important hallmark of Givenchy's heritage in a unique way. We've seen the dog print done by the Maison before with almost photorealistic accuracy, but the exaggerated dimensions and cartoony aesthetic of Chito's artwork suggests an interesting subversion of a classic design, one that brings the encompassing collection into a mould of its very own.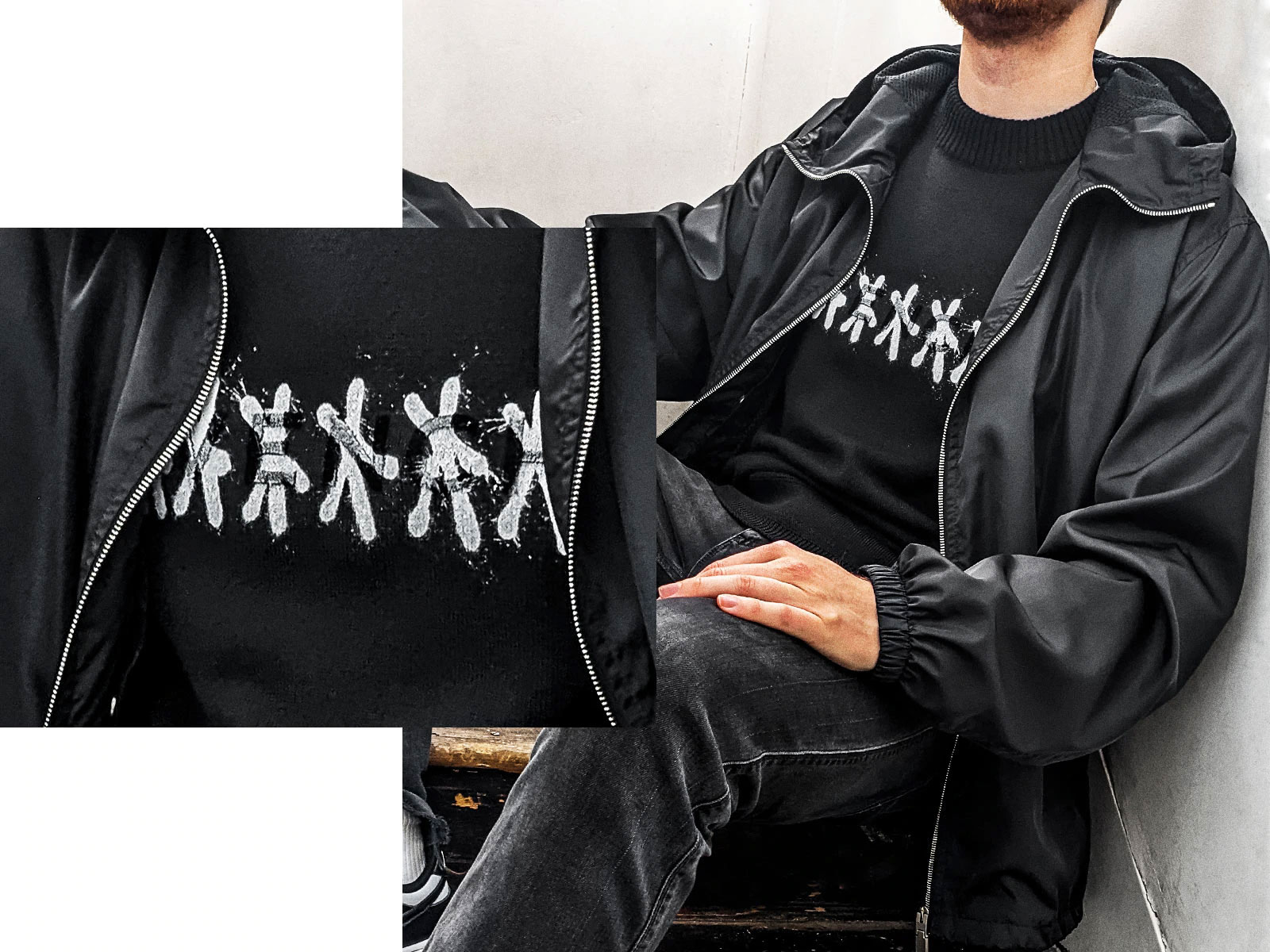 Givenchy Black Tag-Effect Logo Sweater
Another standout piece from our showcase to have received the aforementioned 'Chito treatment' is this Givenchy Black Tag-Effect Logo Sweater, albeit with a decidedly more minimalist approach. But that's certainly not to say it's any less effective in its execution. The Chito tag-overlaid 'Givenchy' signature is one that features throughout the SS22 collection and is intrinsically more subtle than some of the more bombastic designs from the artist, one that actually complements this knitwear with its stripped-back aesthetic and no-frills aesthetic. The point that we're ultimately making here is that it's the finer details that really set this style apart. The intricate rib detailing at the cuffs and hem, the tufted finish of the Givenchy logo: features like these give the piece a real character while retaining the sense of class and sophistication that all smart knitwear styles should have.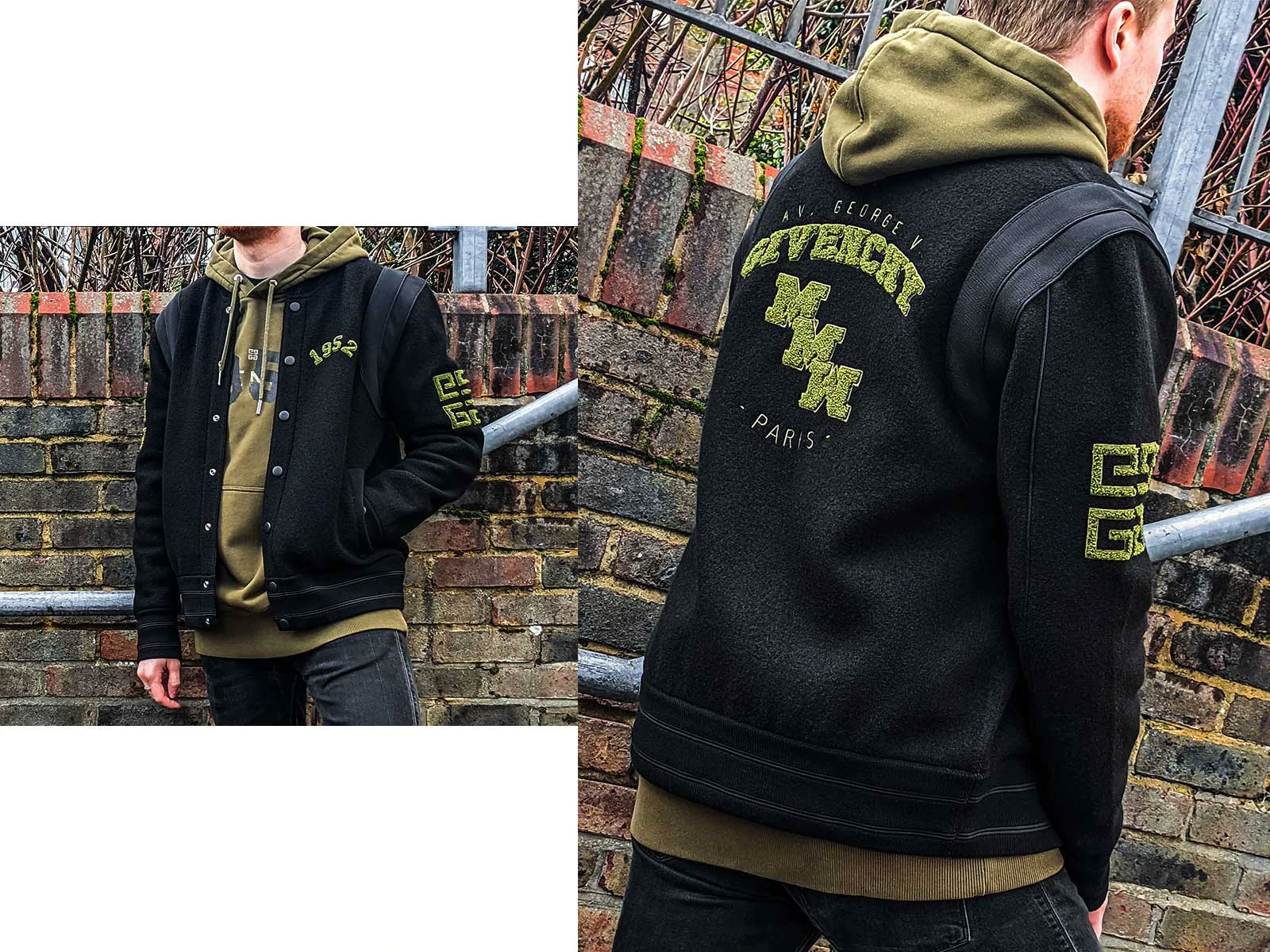 Givenchy Black MMW 1952 Varsity Bomber Jacket
Because the varsity jacket is such a timeless, stalwart of a menswear staple, it's difficult to overlook them when compiling our lists of 'season bests', especially when they're done as well Givenchy's Black MMW 1952 Varsity Bomber Jacket. A well-executed, luxury varsity will usually harness that youthful spirit and carefree, college-bravado without sacrificing the meticulous craftsmanship and attention to detail that belies the reputation of such a prestigious fashion house. And its dedication to craft is arguably this piece's most laudable quality. The fleeced virgin wool shell, intricately-embroidered varsity-style badges and reinforced shoulder panels are standout features that tell of a designer who is operating at the peak of his creative powers and perhaps more crucially, knows how to diversify his collections without compromising on their integrity.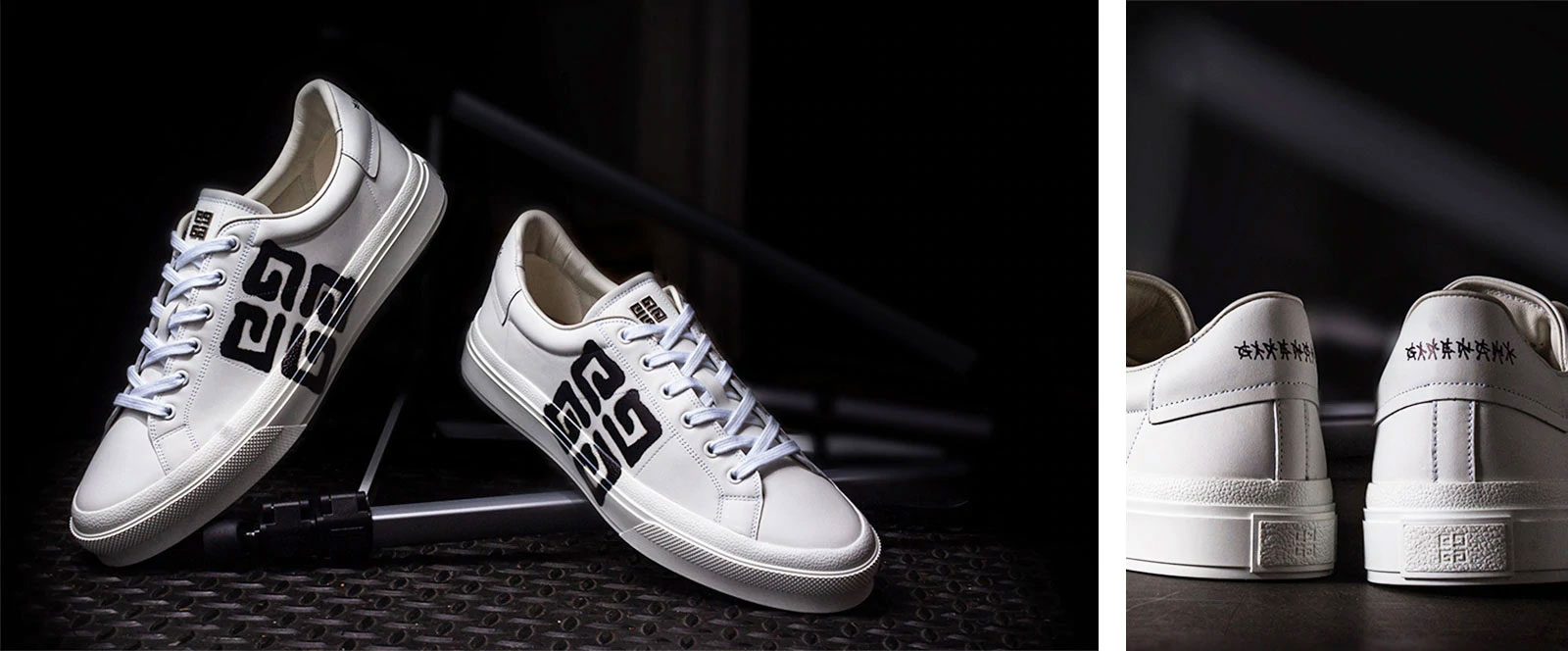 Givenchy White Tag-Effect Logo City Sport Trainers
Clean lines, muted colour palettes and uncomplicated designs are just a handful of features that have long since been associated with Givenchy's more refined 'City' and 'Urban Street' sneaker classes; and much of the same can be said about these featured Givenchy White Tag-Effect Logo City Sport Trainers. A convincing case could often be made for them being more of a platform upon which the rest of your outfit can stand and do the talking. And while that isn't necessarily a bad thing in and of itself, the 'Chito treatment' (sorry, that's the last time we'll use that term) given to this particular pair ensures that they have something to say for themselves. Again, the expressive tag-effect prints imbue the style with the artist's indelible charisma and simultaneously reflect the rebellious personality of Matthew M. Williams himself.