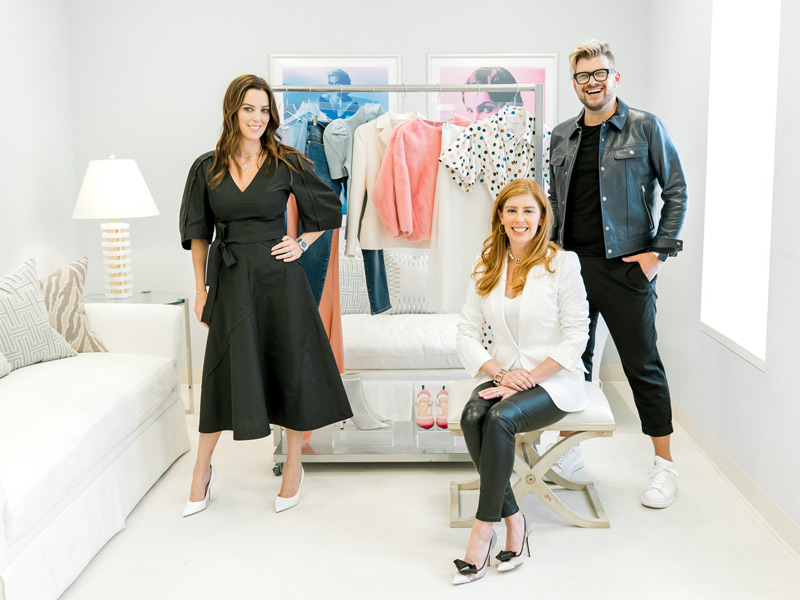 MEET OUR PERSONAL SHOPPERS
Dani de Cespedes has forged her reputation for personal shopping through impactful collaborations with clients – building out effortless closets that are both one step ahead and utterly timeless. With impressive reach into all avenues within the world of luxury, she brought the Miami Design District™ Personal Shopping to light as our first personal shopper in the luxury shopping mecca. With access to the finest collection of the world's chicest brands, nothing is off limits within the walls of our private showroom.
OUR SERVICES
COMPLIMENTARY WARDROBE CONSULTATION
Our Personal Shopper is here to assist you with everything from crafting a perfect outfit for an event, to searching out hard-to-find and unique pieces, and curating personal styling sessions just for you. Whatever your wardrobe and style needs, we are here to meet them.
COMPLIMENTARY GIFTING ASSISTANCE
We'll help you find the perfect gift for your loved ones—even those who have it all!.
CONTACT US FROM ANYWHERE
Our Personal Shopper is here to assist you wherever that may be. From boutiques to hotel suites and private homes, to our offices in Tailor House, make an appointment with us and we will work the rest out. Contact us online, by phone, or in person.