Off-White
Off-White Business Casual Bernini Tee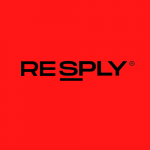 resply
$165.00

Get Now
See Your Favorite Item on Affiliate site
Pin to Wishboard
Add Your Favorite Item on Wishboard

Share
Share the item link to your facebook, twitter and whatsapp etc.

DESCRIPTION
VENDOR
SIZING
SHIPPING & RETURNS
A piece from the Off-White fall-winter 2018/2019 collection depicting Gian Lorenzo Bernini, an Italian sculptor and architect.
resply
RESPLY is a sustainable fashion marketplace and consignment service for preowned, authenticated fashion and lifestyle products.
Sorry no more offers available
Meet SPLY, your digital personal shopping assistant. Here are a few quick tips to get you started.
Got it!